The Worldwide Leader in the Production of
Mycelial-based products and the concentration of fungal spores and secondary metabolites utilizing Solid-Substrate Fermentation Technologies
We provide Innovative Solutions based on Science partnering with Customers, Suppliers, and the Global Community.
Sylvan BIO, Inc. is a US-based company that was formed with the intention of leveraging Sylvan Inc.'s spawn production technology (solid-substrate fermentation) to produce high value fungal-based products and the concentration of fungal spores and secondary metabolites for use in a wide variety of commercial applications. As biologically derived, the products are considered environmentally friendly.
Sylvan BIO's portfolio of products, either currently sold or under development, have applications in a variety of different markets including Dietary Supplements, Human and Animal Health and Agriculture and Crop Protection. The common theme is that our products are fungal-based and manufactured using different and innovative variations of Sylvan's existing upstream and downstream technologies from its core competency of spawn production.
Research is the cornerstone of Sylvan's commitment. With facilities in the United States and France, our teams form a closely knit global unit. Ongoing collaboration with commercial, institutional and university researchers worldwide helps to provide us with the most up-to-date information in achieving our research goals.
Collaborative Research Institutes: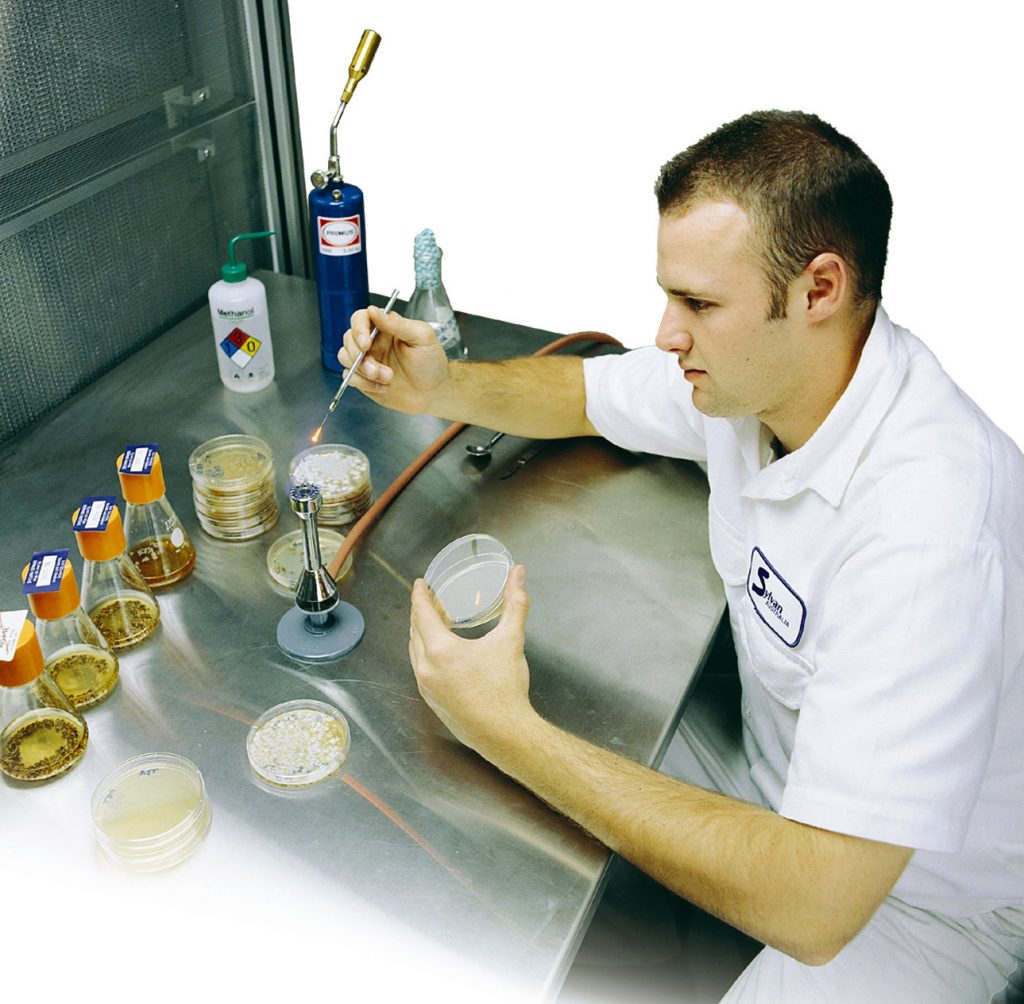 Our research concentrates on four basic areas: maintaining the genetic stability of established strains; pursuing genetic studies, including the breeding of new spawn strains; testing of chemicals, pesticides and fertiliser to bring new speciality products to market and exploring ways to increase the reliability and efficiency of Sylvan's unique production capabilities.
New product development is an ongoing area of interest to Sylvan.
The company continually generates ideas and conducts tests on potential products that fit its production and distribution systems while achieving its product targets.
Sylvan's dedicated quality assurance teams are responsible for continually testing and verifying the viability of our products. Sylvan checks every mother culture and every batch of inoculum before production of the final product.
Our quality assurance programs use the collective expertise of our production, research and technical service teams to provide a fully traceable Quality system. Sylvan customers can expect that the products they purchase have been evaluated in the context of the most comprehensive quality assurance program in the industry, thereby delivering reliable and predictable results every single time.
Sylvan has also developed the industry's most advanced system for inoculum production which further safeguards the integrity of all our products.
We operate two dedicated inoculum facilities which are fully separate production plants. These labs supply our factories across the globe with the most rigorously tested base material in the industry. Full traceability systems ensure that different inoculum batches and strain series are delivered in strict accordance with our risk mitigation policies, thereby further eliminating risk and exposure.