Agriculture & Crop Protection
Sylvan Bio is a global leader in the production of fungal-based natural agricultural products for use in animal and plant health, crop protection, and industrial applications.
Some of the natural organisms we work with: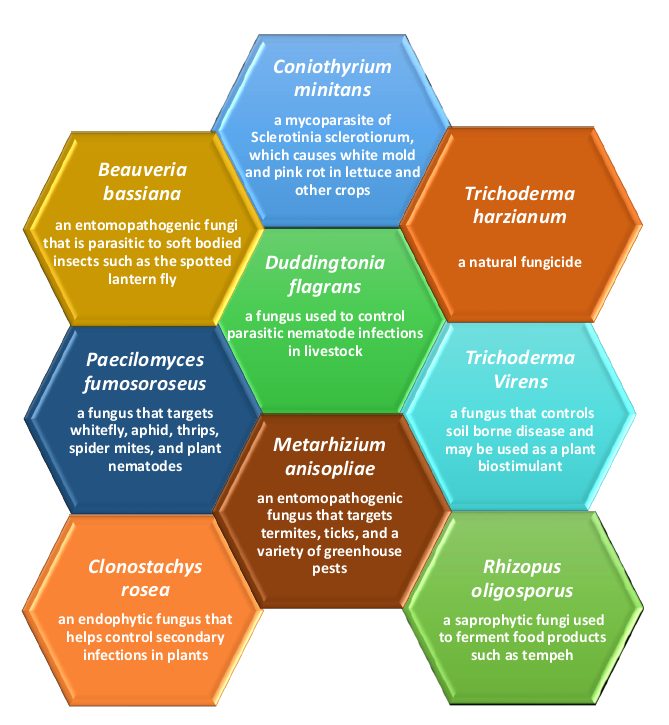 Plant Health and Crop Protection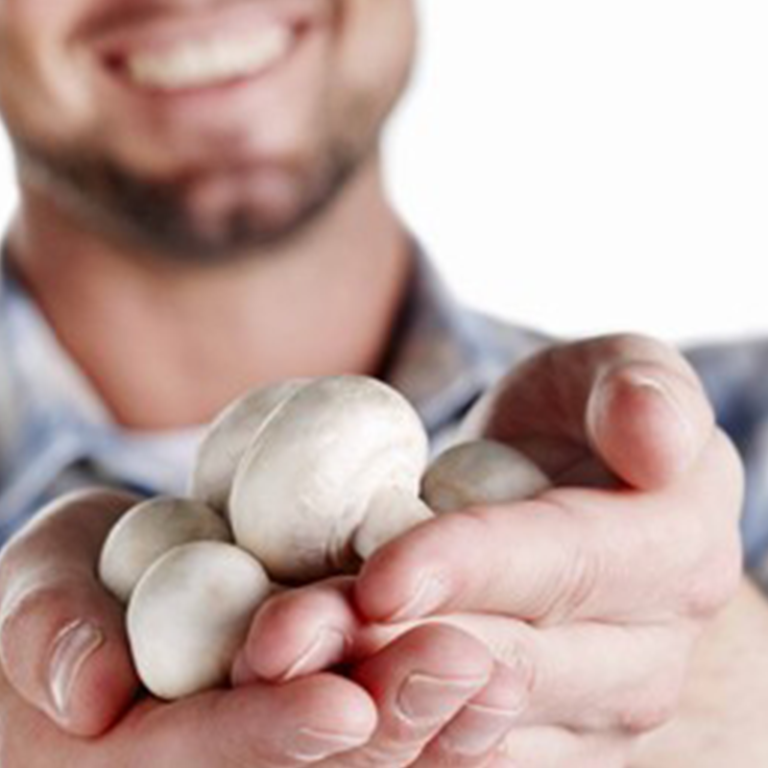 Plants are vulnerable to a variety of diseases and pests which can threaten entire crops if not sufficiently controlled.  Sylvan Bio manufactures T.G.A.I. (technical grade of the active ingredient) products that work to eliminate plant pathogens and pests to ensure crop quality for use in the formulating of biostimulants, biofungicides , and bioinsecticides.
Sylvan Bio helps to produce biostimulants that increase plant growth and promote both the quality of crops and their yield.  These products are designed to boost crop yield without harming the environment.
Using our patented H1X1 strain of Agaricus blazei Murrill, Sylvan Bio collaborated in the development of a product for use as an animal feed supplement in poultry and swine.
Each batch is tested for beta glucan content, heavy metals, and contaminants.
Beta glucans act to support a functional immune system and limit infections, limiting the need for antibiotics.
Use of the product results in improved feed intake and growth, as well as a reduction in bacterial shedding.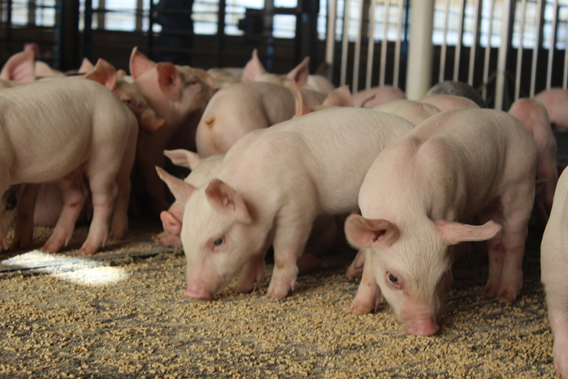 Sylvan Bio's mycelial products are on the cutting edge of industrial technology.
Along with our industrial partners, we develop custom mycelial products for use in a variety of applications.
Mycelium based materials are naturally produced, eco-friendly, sustainable products.
Scientists, bioengineers, and designers are currently carrying out promising research in all areas of industrial technology.
Industries exploring the use of mycelial based products include:
Architecture and Construction – Building materials such as mycelial bricks, blocks and insulation for green construction.
Environmental Remediation – Mycelium used to clean up toxic chemical or oil spills, and decompose certain types of plastic.
Food – Fungal based meat substitutes to lessen the impact of industrial agriculture.
Medicine – Antimicrobial and antifungal medicines to add to the current manufacture of antibiotics.
Packaging – Replacement for harmful styrofoam and plastic packing materials.
Textiles – Mycelial fabrics to replace cotton and leather.
Technology – Environmentally friendly smart device functionality.
Interested in learning more?